Skip to Content
Hugo Plumbing Company, Inc. Offers Superior Service
Beginning with our inception in 1964, Bob Hugo had a vision of building a successful business by training his employees in the art of plumbing. Over the past 55 years, our team of master and journeyman-trained plumbing professionals have used these skills to address a wide range of plumbing problems including water line, sewer, and gas line repair. Our decades in business have been focused on delivering quality service to our customers throughout the Memphis area. We thank our customers for trusting our family and staff to take care of you and your plumbing needs.
A Wide Range of Plumbing Services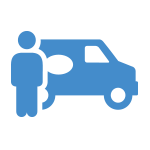 General Plumbing Repairs
Plumbing problems happen at the most inconvenient times. When this occurs, you can trust the professionals at Hugo Plumbing Company, Inc. to get the job done quickly and efficiently. We specialize in residential and light commercial plumbing repairs. Our plumbers are trained to handle all your plumbing needs.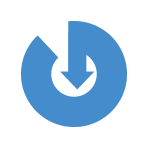 GravFlow Hot Water Circulation (Pumpless)
Yes, nature's sure but slow movement of hot water. This pumpless design will add years to your water heater and put money in your pocket, while at the same time delivering hot water to your faucets in just a few seconds. Join the hundreds of customers in the Memphis area who are reaping the benefits of the Grav-Flow system. This innovative system with its quick hot water delivery cuts out the overheating of wasted water. Studies show every year families waste 10,000 gallons or more waiting for hot water. The Grav-Flow design helps extend the life of your water heater by heating only the necessary water for your family's use.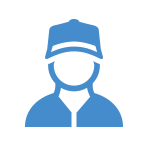 New and Used Parts
If you're a do-it-yourselfer, call or come by our Hugo Plumbing Parts Counter. Our staff can help you find that unusual part you need. We are open to the general public and stock thousands of new and used parts. When you come by, you might encounter Bob Hugo still offering hands-on customer satisfaction.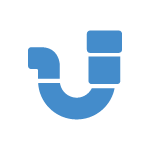 Sewer or Drain Unclogging
We can take care of that sewer, kitchen, washing machine or bath drain. Just give Hugo Plumbing a call, and we can clear your drain fast.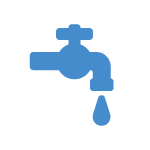 Water Heater Repair
Our team will investigate the cause of your water heater issues and quickly resolve the problem. Whether we're replacing a defective part or installing a new water heater, our team of plumbers can quickly restore your hot water.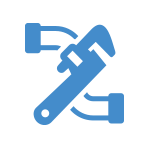 Water Line Repair
Whether we repair or replace your water line, our plumbers will make every effort to restore your water as rapidly as possible.
Our Team Is Here for You
We believe in fostering trust with the community we serve. As such, Hugo Plumbing Company, Inc. and Hugo Plumbing Parts Counter is licensed, bonded, and insured in the state of Tennessee. Whether you're calling us for plumbing repairs or just need that special part from our sales counter, our team is here for you. Remember, "One Stop, One Call, Hugo Helps You Through It All." To learn more about what we have to offer, call us today.